BOGOTA, Colombia, Nov. 10, 2023 /PRNewswire-HISPANIC PR WIRE/ — On October 24 and 25, 2023, the Latam Future Energy Andean Renewable Summit took place in Bogota, Colombia. Sungrow, the global leading PV inverter and energy storage system supplier was key member of the summit, the Company shared insights in both solar and storage markets in varied applications, which is expected to fuel the energy transition.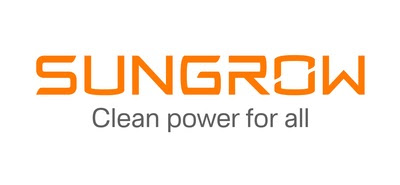 Sungrow's business strategy in the markets of the Andean region is optimistic. According to Héctor Nuñez, Sungrow North LATAM Head of Sales, the markets are focused on the deployment of more solar energy, although some stand out for their stability and growth potential.
Chile is presented as a solid market, among the company's target markets. Landmark projects Sungrow supplied include the 181.25 MW Coya PV project and the 638 MWh Coya BESS project. However, Sungrow's approach is not limited to just stable markets.
"Colombia has shown interesting dynamism in recent years where Sungrow is one of the market's pioneers. Additionally, the company is moving into growing markets, such as countries in Central America and the Caribbean, and supplies landmark projects in each market," Luis Miguel González Castillo, Sungrow Key Account Manager for Colombia and Central America, who spoke at the summit.
The attributes of the Company allow it to have greater ambitions. When it comes to the core of its success, Oliver Quintero, Key Account Manager at Sungrow said: "Technical innovations are the core of our long-term development."
Sungrow's 1+X Modular Inverter for the utility-scale market is a flagship product among its numerous innovations. This product combines the advantages of both central and string inverters, featuring a 1.1 MW single unit at the minimum, and the maximum capacity can be expanded to 8.8 MW by combining eight units; thus, creating a more flexible design for different blocks sizes and allowing for easier on-site operation and maintenance.
Sungrow's commitment to innovation doesn't stop with inverters. The company is also focused on improving its energy storage offering. With an emphasis on storage density, cost reduction, and premium safety, Sungrow offers liquid cooled energy storage systems, the PowerStack and the PowerTitan, which are tailored to commercial & industrial and utility-scale energy storage markets respectively.
For the last four years, Sungrow has been ranked as the world's most bankable inverter brand (source: BloombergNEF). As Latin America is one of its strategic markets, the Company remains a large player in the region. According to its announcement during Intersolar South America 2023, its cumulative PV inverter orders contracted for Latin America hit 15 GW.
About Sungrow
Sungrow Power Supply Co., Ltd. ("Sungrow") is the world's most bankable inverter brand with over 405 GW installed worldwide as of June 2023. Founded in 1997 by University Professor Cao Renxian, Sungrow is a leader in the research and development of solar inverters with the largest dedicated R&D team in the industry and a broad product portfolio offering PV inverter solutions and energy storage systems for utility-scale, commercial & industrial, and residential applications, as well as internationally recognized floating PV plant solutions, NEV driving solutions, EV charging solutions and renewable hydrogen production systems. With a strong 26-year track record in the PV space, Sungrow products power over 150 countries worldwide. For more information about Sungrow, visit www.sungrowpower.com.