By Jordan Bowles
News Americas, DEERFIELD BEACH, FL, Fri. AUG. 2, 2019: Want a more budget friendly Caribbean getaway this summer? We have you covered as this week, we spotlight on the 10 Best Caribbean B&B's and Inns For 2019 as rated by TripAdvisor visitors.
1: Hostal Dr Amaro y Dra Yamira, Trinidad, Cuba
This vacation spot is centrally located in the heart of Trinidad, Cuba's historical center and is only 100 meters from the beautiful La Plaza Mayor beach. Vacationers have the convenience of being in close proximity to the crashing waves and major cultural and recreational centers. This 2019 Traveler's Choice Winner provides amenities where tourists can have a private room with access to a terrace with amazing views, a mini-bar and the chance to eat and experience the cuisine and culture of the area. With rates at $45 a night, this B&B is a great and affordable place for your next vacation!
2.) Mis Cumbres-Vinales, Cuba
This beautiful B&B is located within walking distance from the city and is attended to by very helpful owners who are ready to assist you with all your needs. Breakfast and Dinner are included thanks to the gracious hospitality of the owners at this modern abode. This B&B is budget friendly as it is beautiful with rates starting at $35 a night!
3.) Windhoek Resort Bonaire-Kralendijk, Bonaire
Get ready to relax in the lap of luxury. This 4-star resort provides its visitors with bedroom villas that are located within a beautiful tropical garden, access to a communal-space BBQ area, and a lounge area along with an amazing swimming pool and sunbeds. This incredible place is located close enough to areas where vacationers can dive, windsurf and kiteboard! If you book with TripAdvisor or Booking.com you can get a great price on this place for your next vacation! With a staff that is ready and attentive for all its guests' needs, this a great place to stay for a vacation!
4.) Casa Brisas de Alameda-Trinidad, Cuba
This quaint, 18th century inspired home has a blend of modern and traditional aesthetics perfect for a relaxing vacation. This B&B is located in close proximity to all a vacationer's entertainment needs, including the beach, and the rooms are private with a bathroom included, along with a minibar. The owners of this lovely establishment provide vacationers with an included meal inspired by French and Cuban cuisines. At rates starting at only $100, you can get an amazing and affordable vacation experience.
5.) Casa Sol Bed and Breakfast, San Juan, Puerto Rico
This colonial-inspired B&B is the first one that was located in historic and beautiful Old San Juan. Tourists can expect to enjoy unique and fresh breakfast meals everyday by the owners of this beautiful place. Whether you are traveling alone or with family or friends, you can treat yourself and others to a cozy, personal and family-inspired vacation experience. You can get some great booking price options through this Bed and Breakfasts' website. The rooms fill quickly for this beautiful spot, so make sure to secure your room as quickly as possible via TripAdvisor.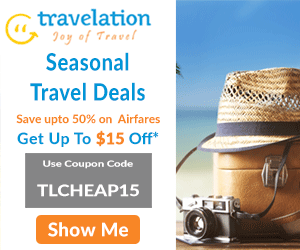 6.) Casas Tamara & Chen, Havana, Cuba
Located in Havana's Historical Quarter, also known as Old Havana, this B&B is perfect for adventurous travelers. Casas Tamara & Chen is in close proximity to some of Cuba's best restaurants and tourist attractions like the National Museum of Fine Arts. There are many stores and locations that provide visitors with access to get everything that they want and need for a great vacation. If you want to view some great competitive rates with booking this place, you can check out TripAdvisor, Booking.com, Hotels.com, and Expedia.com.
7.) Casa Flamboyant, Naguabo, Puerto Rico
If you're looking for a nice and secluded getaway and are in love with nature, then look no further. Casa Flamboyant is located in the beautiful and exotic El Yunque National Forest in Puerto Rico. If you love waterfalls, private jungle paths, and natural spring infinity pool all at the top of a beautiful mountain, then this is the perfect place for you! This beautiful vacation spot has fantastic rates for their rooms starting at only $170. Get your rest and relaxation needs met by booking at Casa Flamboyant today.
8.) Casa Flamboyan Boutique Guest House, Havana, Cuba
This 4-bed/4-bath B&B has a beautiful colonial-inspired aesthetic and has all the comforts that makes guests feel right at home. If you're looking to have a good time, Casa Flamboyan is located close enough to Calle 23, where all the action and fun is for a great and fun vacation. You can secure this lovely and quaint B&B for only $35 a night for a lovely room in this beautiful town!
9.) Casa Aurora y Mario – Havana, Cuba
Get ready for a culture shock! This great B&B is located where all the action is in Havana, Cuba. If you want to take a trip to the Cuban Art Factory, City Sports Park Metropolitan or the Revolution Scare, this B&B would be a great place to stay. The owners do not live on site, but they provide breakfast, dinner, cocktails, and tours around the city. Book on Booking.com or TripAdvisor.
10.) Rochers Caraibes Eco Village – Pointe Noire, Guadeloupe
This amazing B&B gives guests the chance to experience the beautiful coast of Pointe Noire, Guadeloupe by relaxing in a luxurious villa. This location not only includes two beautiful bungalows, but guests get to experience all the joys of eco-tourism at this location. The booking prices for this magnificent location are incredible and also vary depending on the kind of amenities that you book for your vacation! Feel free to check out their website to learn more.